The UK is one of the most popular destinations among Indian healthcare professionals looking for an opportunity abroad. Recruitment of newly qualified nurses, salary based on qualification and education, and overall standard of living are some of the top reasons that make the UK, an excellent option for Indian healthcare professionals.
Not just Indians but health professionals all over the world make the UK their home for the reasons mentioned above.
As per a report by HSCIC (Health and Social Care Information Centre), 14% of the clinical staff and 26% of doctors working for NHS are non-British. Indians make up for a significant portion of this immigrant healthcare workforce.
Look at our post on what makes UK, a preferable option for nurses and healthcare professionals
But while several reasons make the UK an excellent option for doctor and nursing jobs, moving to a country with a significantly different culture is not easy. This is especially true for people working in the medical field that is known to be highly competitive, technically challenging, and complex.
Here is a list of some of the most common challenges healthcare professionals struggle with before and after moving to the UK-
1. GMC Registration for Doctors
Indian doctors who want to work in the UK are first required to register themselves for GMC (General Medical Council). If you have completed your post-graduation in the UK or some other foreign country, you are required to be a member of the British Royal College or other recognized equivalents.
You will also have to clear the 2-part PLAB (Professional and Linguistic Assessment Board) test. The fee for GMC registration is 425GBP (Rs. 37,000) and the same for PLAB test is 1,070GBP (Rs. 93,000). Moreover, you will also have to submit a number of documents to get GMC registered.
2. NMC Registration for Nurses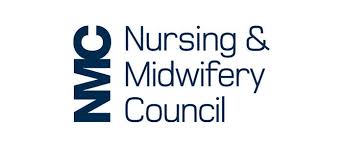 If you are looking for nursing jobs in the UK, you will first have to register with NMC (Nursing and Midwifery Council). Even the NMC registration has a 2-part test (CBT and OSCE) which you need to clear for successful admission into the NMC register. The total cost of NMC registration is 1,177GBP (Rs. 102,500). Note that you can give CBT in India, but OSCE can only be given from the UK.
After clearing CBT and landing a job in the UK, you can then apply for Tier 2 UK visa through the CoS (Certificate of Sponsorship) that you will receive from your employer. You will then have to give OSCE within 3 months of starting your new job in the UK. Moreover, you will also be required to clear the OET (Occupational English Test) or other equivalent English test accepted by NMC.
3. Shortage of Medical Staff
Recent surveys by the Royal College of Midwives and The Health Foundation suggest that there is an acute shortage of nurses and midwives in the UK. While the NHS has launched multiple recruitment campaigns to hire more immigrants, it is still said that there could be a shortage of more than 350,000 medical professionals in the UK by 2030.
This definitely means that eligible Indian candidates do have an excellent opportunity to land nursing jobs in the UK. But the shortage also means extended work hours for doctors, nurses, and midwives already working in the UK.
The RCN (Royal College of Nursing) has already mentioned multiple times that the nurses in the UK are not able to handle the pressure arising due to low staffing numbers. So, your medical career in NHS would mostly be full of challenging working hours and pressure, and this could also impact your work performance.
4. Exploitation by Unregistered Manning Agencies
The whole process of being eligible for a medical job in the UK, getting a job, and moving to the country can be complex and time-consuming. As a result, a lot of people rely on manning agencies when they are looking for healthcare jobs in the UK. A large number of unregistered manning agencies in India exploit such job seekers in a number of ways.
From asking a significant amount of money for recruitment, promising unrealistic salaries, long delays, to holding passports, job seekers face a number of problems while working with such illicit agencies. Thus, make sure you only trust registered agencies that have years of experience to guide you in the most professional way.
5. Mastering Everyday Skills
A lot of Indian medical professionals that land a job in the UK often find one in the countryside. While the transport infrastructure in London, Bristol, Essex, Birmingham, and other popular cities is top-notch, the countryside has relatively poor public transport facilities.
So, before moving to the UK, it'd be wise to master some everyday skills like cooking and driving as you might need them. Also, you will be required to adjust to colder temperatures or snow for your stay in the UK.
Things You Can Do
Here are some expert tips that could make the whole experience a lot easier and hassle-free-
1. Look for OET Preparation Course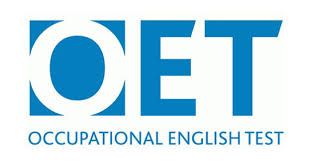 A large number of people looking for nursing jobs abroad often fail OET, which is mandatory for getting a job in the UK. Even after multiple attempts, they are just not able to score Grade B, which most medical organizations ask for. (Look at our detailed post on why people fail the OET test)
A simple solution for this is to join an OET preparation course. At Dynamic Health Staff, we provide professional guidance, mock tests, and quality course material to make it easier for you to crack OET.
2. Prefer Registered and Reputed Manning Agency
Working with a reliable manning agency could help eliminate a number of common challenges of finding a healthcare job and moving to the UK. The recruitment agency could help you get registered for GMC/NMC and also provide assistance with regards to ID check, exams, work visa, and more.
Reputable agencies will also ensure complete transparency with regards to your salary and other terms and conditions of your employment contract.
3. Start Preparing in Advance
Healthcare jobs in the UK can change your life for good. But just like you, millions of healthcare professionals all over the world are looking for job opportunities in the UK. While currently there are a lot of medical staff vacancies in the UK, only deserving candidates will make it through.
So, start preparing for your job well in advance to make sure that you are fully aware of the entire process. You can also look for someone already working in the UK and gather as much information from them as possible. Their first-hand experience is sure to help you through the process.
UK: A Dream Destination for Indian Healthcare Professionals
You cannot really expect not to face any challenges if you want to move abroad and work as a healthcare professional. Just like all the other destinations like Australia, UAE, and Ireland that are popular among people searching for nursing jobs, UK too, has its own set of challenges.
But rest assured that there is nothing you cannot overcome if you have the required qualification, skills, and a will to succeed in life. The UK is a land of great opportunities, and you sure can succeed and live your dream life with a highly rewarding career in the healthcare industry.
Get Expert Guidance and Counselling from Dynamic Health Staff
Dynamic Health Staff, a dedicated Health Staffing arm of the multi-national conglomerate, DSS, comes with 40+ years of career counselling and job placement experience to guide you, right from preparing you for tests such as OET to giving you proper guidance and also helping you find the most rewarding opportunity in the UK.
For more information or any query, call us at +91-9810017608 OR email us your queries at enquiry@dynamichealthstaff.com
Further Reads/Research
General Medical Council – https://www.gmc-uk.org/
Nursing and Midwifery Council – https://www.nmc.org.uk/
UK Visa Rule Update – https://www.livemint.com/news/world/new-uk-visa-rules-half-fees-fast-track-approval-for-health-professionals-11573195440294.html
Things to Do in London – https://www.visitlondon.com/things-to-do