Are you a healthcare professional looking to explore career opportunities overseas? Then, you probably would have heard about the OET (Occupational English Test). It's one of the biggest hurdles that you must overcome before you start your dream career abroad.
Here, in this post, we give you tips and guidance on how to ace the OET test. First, let's have a quick introduction on what is OET, and who recognizes it.
What is the OET?
The Occupational English Test (OET) is a language proficiency test that evaluates the English skills (Reading, Writing, Listening, and Speaking) of healthcare professionals who want to work in an English speaking country. It's recognized and mandatory in several countries such as the UK, Australia, New Zealand, Ukraine, Dubai, Ireland, Namibia, Singapore, and more.
The OET content is relevant to several healthcare professions like medicine, dentistry, nursing, pharmacy, optometry, and physiotherapy. While preparing for the test, you have to practice material specific to your specialization, as the speaking and writing sections of the test are tailored for each profession.
Now, that you have a general idea of the OET, let's focus on some useful tips for OET preparation and acing the test with ease.
Tips for Acing the OET Test
Start Ahead
Even if you are fairly proficient in English, we highly recommend that you start early and dedicate some time to prepare properly. Remember that the OET is a high stake examination, and the test results play a crucial role in determining your career opportunities. People who successfully clear the OET will be responsible for the health and safety of patients. Thereby most organizations who select candidates in the healthcare professional, consider your OET test performance very seriously.
Here's a good analogy – think of the OET like a driving test. Just like you wouldn't apply for the driving test until you feel confident behind the wheels, you shouldn't apply for the OET until you have prepared well for different parts of the test.
This brings us to the next tip.
Understand the Format of the Exam and the Assessment Criteria
Unlike the IELTS, which is for everyone, the OET has been explicitly designed for twelve healthcare professions. The test measures your English proficiency for workplace tasks that you are likely to need in your chosen profession.
You need to understand the different sections of the test and how each section is graded. Here's a short guide on the different sections of the test. The OET assesses your English skills in four areas:
This section uses the same content for all healthcare professions. You have to follow, understand, and answer questions on a range of health-related spoken texts like medical lectures, patient consultations, etc.
The reading section also uses the same content for all twelve healthcare professions. You would be evaluated on your ability to read and understand different types of text on various health-related subjects.
The writing section varies based on your chosen profession and gives you situations that you are likely to encounter at your workplace. Generally, you would be asked to write a letter like a referral letter. Sometimes you may also be asked to write other letters like a letter for discharge or transfer of a patient, letter advising or informing the patient/carer, etc.
Speaking – approximately 20 minutes
In this section, you will have to take part in a two-role play with the interlocutor. You assume your professional role (nurse, dentist, physiotherapist, etc.) while the evaluator takes the role of the patient, client, carer, or relative. The speaking section is specific to your chosen profession.
Apart from understanding the format of the test, you have to be clear with what the assessors are expecting you to demonstrate. You will receive a numeric value for each sub-test from a scale 0 to 500. If you need further help on understanding the assessment criteria, you can reach out to our OET experts here at DSS Health Staff.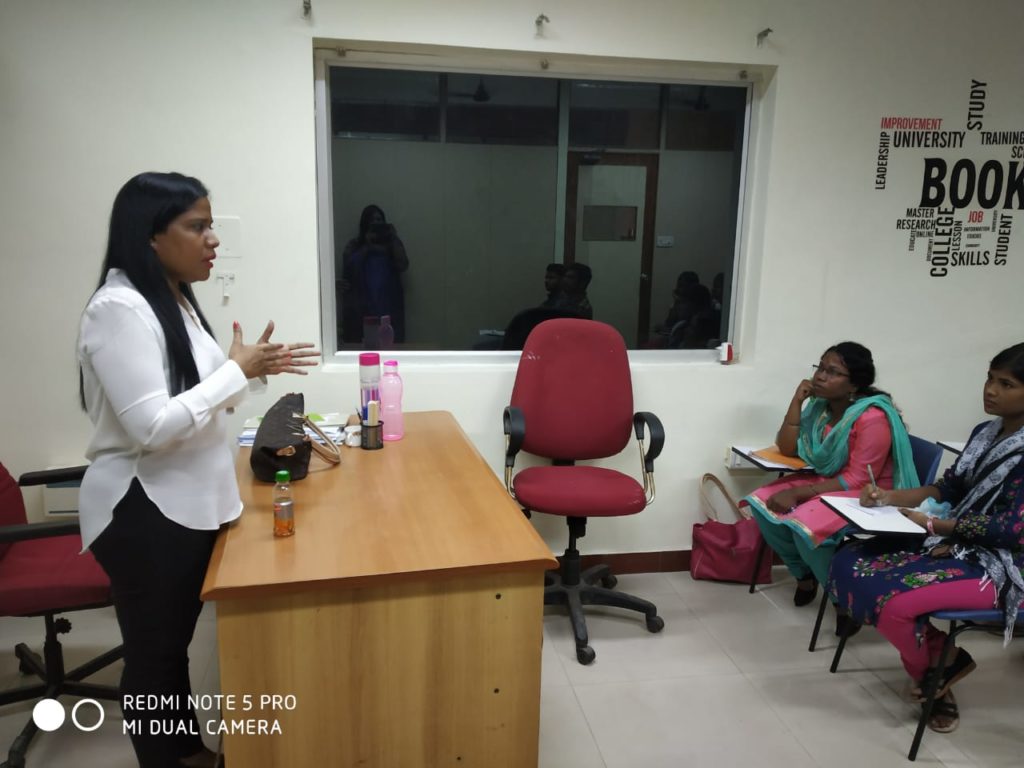 Start with a Sample Test
When you start your OET preparation, start by taking a sample test that is available on the official website of OET. This will give you a realistic idea of where you stand and how much preparation is needed for you before you can take the test.
Know your Weaknesses
While evaluating the sample test, it's common for test preparers to just focus on what they got right. Apart from feeling good about your strengths, it's highly essential that you know your weaknesses. For each wrong answer, you should ask these questions:
Why did I make this mistake? Is it because I don't know the topic, or was it because I didn't have time to read and understand the question?
What about my grammar and vocabulary?
And, most importantly, how can I avoid making these mistakes in the future?
It's Time to Improve and Polish your Skills
Now, you have a clear understanding of what you're doing right and what you're doing wrong; it's time focus on improving your skills. Start by watching the OET Masterclass. Re-watch it, even if you have watched it previously. Now, that you're aware of the test format, your strengths, and weaknesses, it will give you a clearer picture of the strategies you have to follow.
Preparing for the OET on your own is not easy. The stakes are high – achieving high grades opens up new career opportunities and can take you and your family to a new country. Join an OET preparation course to improve your English skills significantly and also to learn the right strategies and techniques that will give you a better chance of success on the day of the test.
Premium OET Preparation Course from DSS-HealthStaff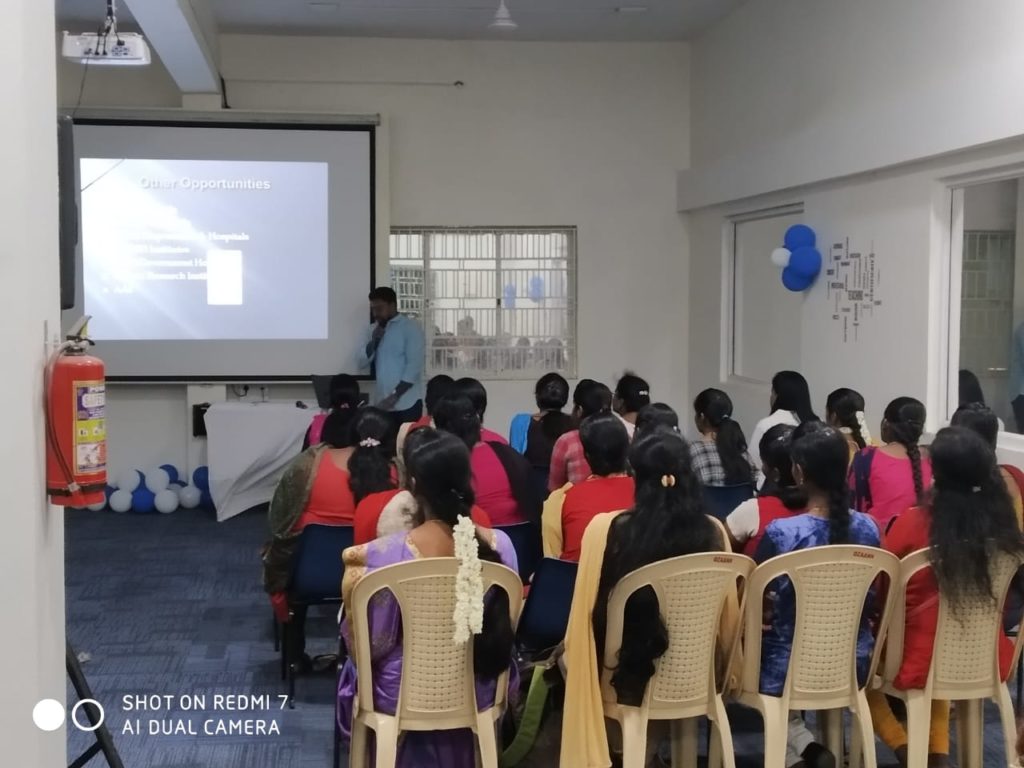 Here, at Dynamic Health Staff, we offer Regular, Weekend, and Online OET coaching classes every month. We cover all the four sub-tests while providing you with expert tips on how to crack it. When you enroll for the course, we also offer you an extensive OET question bank, free online mock tests, group discussions, and interactive sessions. The best of all, by enrolling for our OET preparation course, you get access to mentorship from nurses practicing in the UK along with guaranteed job interviews. Reach out to our team for more information, you can call us at +91-9810017608 or email us your queries at training@dynamichealthstaff.com.
Finally, a Word of Advice
You may be proficient in English, but that doesn't mean you should rush ahead and apply for the test immediately. Take some time to prepare, refine, and polish your skills, so that you can get the results that you aim for, without having to repeat the test.
Cheers and all the best for acing the OET!