With its immigrant-friendly policies, Canada is one of the top destinations for healthcare professionals moving overseas from India. Friendly natives, low crime rates, buzzing cities, scenic natural landscapes, universal health insurance, free public education for children – Canada offers numerous benefits to overseas migrants.
Here, in this guide, you can find all that you need to know about living and working in Canada as a healthcare professional. You can find:
Opportunities for overseas healthcare professionals in Canada
Challenges to Expect and Ways to Overcome them
Benefits for Indian Healthcare Professionals Living and Working in Canada
Opportunities for Overseas Healthcare Professionals in Canada
With significant demand for trained and skilled healthcare professionals and many immigration paths, Canada is one of the top choices for healthcare workers from overseas looking to move abroad. Almost all provinces – especially the rural towns and small cities have numerous vacancies for healthcare workers and nurses in Canada.
The Federal Skilled Workers (FSW) Express Entry Programme includes several healthcare professions like – registered nurses, psychiatric nurses, nursing coordinators, specialist physicians, general practitioners, family physicians, dentists, veterinarians, optometrists, chiropractors, pharmacists, dietitians and nutritionists, audiologists, physiotherapists, occupational therapists, medical laboratory technologists, medical sonographers, medical radiation technologists, denturists, dental hygienists, opticians, practitioners of natural healing, massage therapists, paramedical occupations, and several more – on its list of most in-demand jobs. Besides these, there's also a massive need for trained caregivers in Canada.
Now, let's take a closer look at some of the initial challenges faced by overseas healthcare workers in Canada and ways to overcome them.
#1: Language Barrier
Language is one of the top issues confronting immigrants moving from one country to another, and Canada is no exception. Besides English, French is an official language and is widely spoken. In certain provinces like Quebec and New Brunswick, Francophone (people speaking French) are more in number than Anglophones.
All overseas workers have to demonstrate their English speaking abilities to the IRCC (Immigration, Refugees, and Citizenship Canada) to be eligible for a Canadian visa. IELTS is one of the most popular tests taken by overseas workers. Note that the OET taken by healthcare professionals for other countries like the UK, Australia, New Zealand, and Ireland is not eligible in Canada.
How to overcome this challenge? Start by preparing for IELTS by taking classes before you commence the application process. You can also enroll in a free LINC (Language Instruction to Canada) class offered by the Canadian government for immigrants to improve their English and French.
#2: Finding Lucrative Jobs
Though the healthcare jobs in Canada are plenty, still overseas workers have to overcome hurdles before they can land the right job in the country.
Getting credentials recognized – If you're an overseas healthcare worker who has earned a degree outside Canada, you have to first get your qualifications assessed and recognized before you can start working in Canada. Your qualifications have to be evaluated by the appropriate territorial or provincial regulatory authorities.
The Lack of Canadian Work Experience – Generally, most Canadian employers prefer healthcare professionals who have relevant Canadian work experience. Due to a lack of local experience, most healthcare workers start once again from the bottom of the chain. This is frustrating for immigrants who have come here after well-established work careers back home.
How to overcome this challenge? Partnering with a reputed healthcare consultant like Dynamic Health Staff helps you be aware of the various nursing jobs and other vacancies in Canada, helping you make an informed decision that works best for your career.
#3: Difficulty adapting to the Canadian Workplace Culture
The Canadian workplace culture is far different from the hospital culture experienced by professionals here in India. In India, most hospitals have a hierarchical structure, and career progression is based on experience.
On the other hand, Canadian hospitals (and other workplaces in general) have an egalitarian culture, where career advancement is based on technical abilities, soft skills, and networking capabilities. Candidates who come from a workplace where they are used to following specific instructions will find it difficult adapting to the initiative-driven workplace culture of Canada.
How to overcome this challenge? Attending workshops on Canadian workplace culture is an excellent way for newcomers to overcome workplace challenges and to start their careers on the right footing. 
#4: Surviving the Frigid Cold of Canada
The climate of Canada is as diverse as its population. It varies significantly from one province to another and from season to season. Canada has four distinct seasons with frigid winters. It can be quite difficult for Indians who are used to warm tropical climates at home. Winters can be depressing and isolating, as you spend most of the time cooped indoors. 
How to overcome this challenge? The Canadian government offers settlement services for newcomers. You can meet other people from India who have moved to Canada, make new friendships, and build a support system, thereby helping you transition easily into your new home.
When it comes to cold-weather gear, don't purchase from India, as jackets and coats available here are not made to withstand the harsh Canadian winters. You can buy sturdy winter wear made for the bone-chilling cold winters once you arrive.
#5: Higher Cost of Living
Though the cost of living and housing in Canada is lower than the US and other European nations, it is significantly higher than India. According to recent reports, India is 58% cheaper than Canada in terms of the cost of living. Expect the prices to a sticker shock initially.
Generally, most Canadians spend around 30 – 50% of their income on housing and utilities. The average annual household expenses are around C$88,953, which includes housing, transportation, food, education, and taxing. Besides, these you also have to budget for clothing, heating bills during winter, personal care, medical expenses, and other miscellaneous expenses.
How to overcome this challenge? To reduce your bills, you can opt for shared accommodation initially and move into your place, once you earn a bigger pay package.
Now, that we've seen the major challenges of working and living in Canada, let's turn the spotlight on the benefits of moving here:
1. The government creates plenty of opportunities for healthcare professionals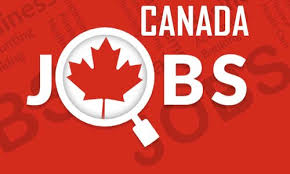 Across the country, provinces are offering incredible work opportunities for overseas healthcare professionals to meet their domestic skill shortage. Healthcare professionals enjoy good work stability and a healthy work-life balance.
Healthcare workers are held in high esteem and enjoy state-of-the-art working conditions. It's one of the top reasons why Canada continues to attract the top talent in healthcare from all around the world.
2. Professional and Peer Support
Canada has supportive unions for healthcare professionals offering support at all times. Whether you're just getting started in your career or at mid-career, you can make use of professional networks and seek the right guidance and mentorship.
3. Safe and Low Crime Rates
Canada is envied globally for its low crime rates. According to the OECD Better Life Index survey for 2019, Canada ranks an impressive 9.1 out of 10 for safety. Violent crimes are rare, and with an excellent law and order system, Canadians enjoy a safe and secure quality of life.
4. Friendly and Broad-Minded Society
Canada is truly a melting pot of different nationalities. Forward-thinking immigration policy, liberal rights, and tolerance of all minorities make Canada one of the best countries in the world to settle in.
5. Above all, Economic Stability and Progression
Canada excels not just in its scenic landscapes and breathtaking vistas, but also offers incredible economic benefits for all its citizens and residents. It's one of the strongest economies globally and provides multiple opportunities to ambitious healthcare workers looking to progress financially.
Take the First Step: Start your Dream Career in Canada with Dynamic Health Staff
If it's your dream to enjoy the numerous benefits offered by Canada for overseas workers, then get in touch with our team at Dynamic Health Staff. With years of experience helping healthcare professionals land lucrative jobs in Canada and several other countries, we can simplify your immigration path.
Further Reads: