Living and Working in UAE – A Quick Guide for Healthcare Professionals
The United Arab Emirates (UAE) is one of the few places in the world that continues to stick to its traditions and cultural heritage. But at the same time, it is adequately equipped to compete with the industrial prowess of the superpowers of the 21st century. For instance, the UAE is known to have a highly advanced healthcare industry and infrastructure.
For a healthcare professional who is searching for an opportunity abroad, this makes the UAE a great option. Some of the other top reasons for moving to the UAE include-
Tax-free income
Multi-cultural workforce
World-class infrastructure
Great quality of living
Safety and security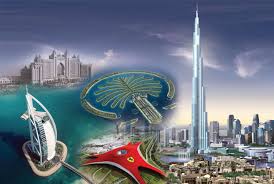 In this guide, you'll learn;
What are the average salaries for doctors, medical technicians, and nursing jobs in Dubai?
What are the common challenges faced by healthcare professionals and how to overcome them?
 Is it necessary to be fluent in Arabic before moving to the UAE?
What is the Average Salary for Healthcare Professionals in the UAE?
The average salary of ex-pat doctors in the UAE abundantly depends on their specialization. For instance, a Physician could earn anywhere between AED 12,000 to AED 20,000 in private clinics and hospitals. Someone like a Cardiologist or a Neurologist could earn between AED 20,000 to AED 35,000.
Talking about the Indian nurses in the UAE, their monthly salary is mostly between AED 4,000 and AED 10,000. For medical technicians, the monthly income can range from AED 2,000 to AED 7,000. Specialization and work experience could significantly impact the monthly income of nurses and technicians too.  
Also, many of the healthcare jobs in UAE come with additional benefits such as accommodation, travel allowance, and even bonus on contract completion. Such benefits are mostly available when you work at top private clinics and healthcare facilities. 
Is Arabic a Requirement in the UAE?
While Arabic is the official language in the UAE, English is very popular as more than 80% of the people here are foreigners. Indians make up for around 27% of the population of the UAE as per a news report on Gulf News.
For healthcare and nursing jobs in Dubai, you can appear for OET (Occupational English Test) to increase your chances of landing a job. There are now professional OET training centres which most of the healthcare professionals rely upon for clearing the exam.
Top Challenges of Working and Living in the UAE for Healthcare Professionals
While millions of Indians enjoy a rewarding career in the UAE, there are also some challenges one should know about before making a decision. Some of the most common ones are as follows-
1. Rising Healthcare Competition
As the UAE is aiming to become a global healthcare leader, newer and larger healthcare facilities are being opened very rapidly. This has significantly increased the competition for smaller independent clinics. In fact, many of them have already shut their shops in the past few years.
Medical zoning is currently being considered to reduce the competition. But Indians looking for doctor or nurse vacancy in Dubai or other parts of the UAE should select their employer carefully.
2. Challenging Eligibility Requirements
The eligibility requirements for healthcare jobs are known to be very challenging in Dubai. For instance, nurses are required to have a professional bachelor's degree in nursing with adequate documentation proof. They should also have at least one year of nursing experience in India. In the past, even nurses with a diploma in nursing were able to get a job in the UAE.
Moreover, to become a licensed nurse in the UAE, you will have to gain at least two years of working experience in the UAE and appear for licensing exams. Due to the complex eligibility requirements, most people searching for healthcare jobs in the UAE prefer working with reliable manning agencies.
3. High Cost of Living
The UAE, especially places like Dubai, are known to be very expensive. Right from the accommodation, food, electricity, taxi fare, internet, to other necessities, you will need decent savings every month to live a comfortable life.
Even phone calls to India are expensive and most internet-based free calling services are banned in the UAE. But as mentioned above, some employers do offer free accommodation and other incentives. Also, most of the UAE has an excellent bus and metro network that is highly affordable.
4. Multi-Cultural Workforce
The multi-cultural workforce can be an advantage for some but also a major disadvantage for many. Not everyone looking for healthcare jobs in UAE will be comfortable working with people from different parts of the world.
More than 80% of the population in the UAE is that of ex-pats from many different parts of the world like the Philippines, Pakistan, Sri Lanks, Egypt, China, and more. So, your workplace would mostly have a strong mix of people who have different religions, beliefs, and ethics. However, as long as you are fluent in the English language, you should be able to sail through with ease.
5. Limited Socialization
Social gatherings are not very common in the UAE, even though the majority of people here are foreigners. Most of the places do have large Indian communities, and even most of the festivals like Diwali are celebrated with a lot of fanfare.   But things are not as social as what you find back in India.
Most ex-pats prefer keeping to themselves, and chances are you might not even know who your neighbours are.
6. Summers are Very Hot
The UAE is well-known for its summer temperatures. During the summer season (May-October), the temperature can easily cross 45°C. While accommodations, offices, hospitals, and almost everything, including metro and bus stations, are air-conditioned, summers are generally not known to be very comfortable.
Also, in winters, the temperature during the night can fall up to 12°C to 15°C. This again is not very comforting for someone not used to the chilly weather and looking for healthcare jobs in UAE. But most accommodations do have adequate heating facilities as well.
Shifting to the UAE for a Rewarding Career in the Growing Healthcare Industry  
The healthcare industry in the UAE is rapidly growing and evolving. This means there are adequate opportunities for deserving candidates. If you are a nurse, doctor, or technician looking for a professional opportunity in a foreign country, several valuable reasons make the UAE a great choice.
Just like other countries, there are some challenges of shifting and living in the UAE. But as long as you are eligible, hard-working, open to changes, and working with a reputable employment agency, you are bound to succeed in the thriving healthcare industry of the UAE.
Land the Perfect Healthcare Job in Dubai with Dynamic Health Staff
For more than three decades, Dynamic Health Staff has been helping Indian healthcare professionals find rewarding opportunities in the UAE. Our expert career consultants are with you at every step of the process to help you-
Understand eligibility, qualification, and visa requirements for healthcare jobs in the UAE
Submit job applications
Provide OET training
Land jobs at top hospitals and healthcare facilities
Contact us today to know more about our services and take the first step towards building a better tomorrow.
Suggested Further Reads-
1. Licensing Procedure for Healthcare Professionals in Dubai
2. Things to Do Before Moving to Dubai