The Kingdom of Saudi Arabia (KSA) has long been a popular choice for Indians wanting to work abroad. As per a report by Global Media Insight, there are more than 1.5 million Indians in Saudi Arabia who make up for around 14% of the total 34.14 million population of the country.
The majority of the Indians working in Saudi Arabia are involved in the mining and hospitality sectors. But in the last few years, there has been a considerable rise in the number of Indian doctors, nurses, and medical technicians moving to KSA. The extensively growing healthcare industry, tax-free salary, high standard of living, and multi-cultural society are some of the reasons why you can consider healthcare jobs in Saudi Arabia.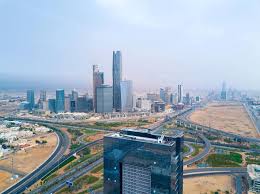 But finding a job and actually moving to Saudi Arabia are two very different things. Right from the working conditions, average salary, living expenses, to common challenges, there are several things you should know about before making a decision.
In this guide, you will learn more about;
Expected Working Hours and Average Salary of Healthcare Professionals in the country
Lifestyle and Weather in Saudi Arabia
Languages Healthcare Professionals Need to Learn
Challenges faced by Healthcare Professionals
Working Hours and Average Salary of Healthcare Professionals in Saudi Arabia
Just like other professions, healthcare professionals like nurses, doctors, and even medical technicians are hired on a contractual basis in Saudi Arabia. The contract duration is generally 12-24 months. You can know more about the working hours in your hiring contract.
Medical staff and doctors generally work around 45-60 hours per week at most medical facilities and hospitals. The standard workweek is divided into day and night shifts. Note that the weekend in Saudi Arabia is on Friday and Saturday. Sunday is considered the first day of the week.
Talking about the average salary,
Registered Nurses (RNs) can earn between SAR 4,000 (Rs.77,000) to SAR 10,000 (Rs. 190,000) per month. Specialty nurses, such as critical care nurses and mental care nurses, generally earn more than a staff nurse.
For doctors, it can range from SAR 10,000 to SAR 18,000 based on the specialty and experience.
If you are a medical technologist, you can expect to earn an average monthly compensation of SAR 4,000 to SAR 8,000. Again, your education, experience, skills, and location can abundantly impact your monthly compensation.
Most medical and nursing jobs in Saudi Arabia also come with accommodation and transport benefits. Prefer jobs with such additional benefits as accommodations can be expensive in cities like Riyadh. Also, some of the reputed hospitals offer bonuses on contract completion as well as flight tickets.
What about the Lifestyle and Weather in Saudi Arabia?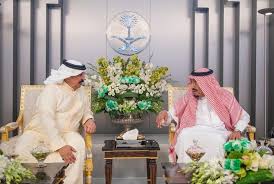 As Saudi Arabia is home to a large number of expatriates from all over the world, it has a fairly multi-cultural society. Contrary to how KSA is generally advertised, it is actually one of the safest places to live in the world as long as you follow the local laws and customs. There is also a widespread belief among women looking for healthcare and jobs for nurses in Saudi Arabia that every woman is required to wear a hijab in Saudi Arabia. This again, is untrue.
There is no need for women to cover their faces or hair unless they want to. Just ensure that you dress modestly in public, and there shouldn't be any problem regarding your clothes or appearance. Also, Saudi Arabia is not just a vast desert. It has beaches, malls, souks, and several historical sites that you can visit during the holidays.
Apart from some places like Asir, the majority of Saudi Arabia has a desert climate. The temperatures are high during the day and can drop significantly at night. Annual rainfall is very low and is mostly observed between October and February. The average summer temperature can be around 40°C to 45°C but can also cross 50°C. During winters, the average daily temperature is in the range of 25°C to 15°C.
Do You Need to Speak Arabic to Get a Healthcare Job in Saudi Arabia?
While Arabic is the official language of Saudi Arabia, ex-pats don't need to know this language. English is very commonly spoken as the majority of the population here is that of ex-pats. Moreover, in most hospitals and healthcare facilities, there are generally ward clerks and translators to help you communicate with local patients.
Some of the hospitals also offer basic Arabic language courses to their ex-pat staff. Moreover, Arabic is not really a very difficult language to learn, and you will easily pick up basic work-related words in a few days.
Challenges of Working in Saudi Arabia
While a large number of ex-pats not just from India but several other countries like Syria, Pakistan, Philippines, and Sri Lanka enjoy rewarding healthcare jobs in Saudi Arabia, there are also a few challenges you should know about. Some of the most common ones are as follows-
* Lack of Medical Staff
Just like most parts of the world, Saudi Arabia, too, is struggling with an acute shortage of medical staff. A large number of doctors regularly complain about a lack of radiology technicians, laboratory technicians, and nurse shortages.
So, while this means that this can be an excellent time to find a healthcare job in KSA, the work will be physically and mentally challenging. Your work shifts can be long, and you might be required to see several patients every day.
* Technological Infrastructure
While most of the hospitals and healthcare facilities now have high-end medical equipment and services, they are unavailable at some private hospitals. For instance, some of the facilities still do not have X-ray and ultrasound equipment or laboratory services that are now otherwise commonly available.
If you are planning to move to Saudi Arabia, ensure that you only rely on reputed manning agencies so that you land a job at one of the well-equipped medical facilities.
* Saudization
Saudization or Saudi Nationalization Scheme is a policy implemented in KSA to reduce the unemployment rate of Saudi nationals. A large number of ex-pats in Saudi Arabia, especially from the healthcare industry, are of the opinion that senior-level positions are often reserved for Saudi nationals.
However, this is a common phenomenon in most countries. Rest assured that if you are a deserving candidate, you would surely be rewarded with great opportunities.
* Struggling Saudi Economy
You might have read reports which suggest that Saudi Arabia is now losing its charm among ex-pat workers. As per a report in Economic Times, the number of foreign ex-pats in Saudi Arabia has fallen consistently in the last five quarters. But the healthcare sector continues to witness decent growth.
Moreover, the country is already working on its Vision 2030, which aims to achieve as many as 96 strategic objectives, including economic diversification and development of public service sectors like healthcare. As the country prepares itself for this economic transition, this can actually be an excellent time for someone to search for healthcare and jobs for nurses in Saudi Arabia as the opportunities are only expected to get better with time.
* Other Common Challenges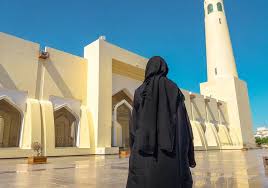 Strict Islamic Culture- Another common challenge for ex-pats in Saudi Arabia is its strict culture. For instance, alcohol consumption is strictly prohibited. In most restaurants, there are separate sitting areas for singles and families. Moreover, non-Muslim religious practices are not allowed in public. But you sure can practice your religion in the privacy of your home.
High Summer Temperatures- As mentioned above, the summer temperatures in Saudi Arabia between May and October can range from 40°C to 45°C and even more. But all the accommodation, healthcare facilities, hospitals, and even many public places are adequately air-conditioned. As a matter of fact, as per a 2017 report, Saudi Arabia uses 70% of its electricity on air-conditioning and cooling.
Finding Healthcare Jobs in Saudi Arabia
As the entire process of registering and finding healthcare jobs in Saudi Arabia can be complex, most professionals prefer working with a reputed recruitment agency like Dynamic Health Staff.
With more than 40 years of manning experience, we can help Indian healthcare professionals find excellent job opportunities in Saudi Arabia. We also offer counselling, visa assistance, OET training, and several other professional services to ensure that the entire process of you landing a job and moving to the country of your choice is hassle-free and satisfying.
Get in touch with us today to know more about how you can build a rewarding healthcare career in Saudi Arabia.
Further Suggested Reads/Research