The Opportunities & Challenges for Healthcare Professionals from India, Living and Working in Ireland
There is a massive global shortage of health workers, especially nurses. The number of nurses entering the profession falls steeply short of the numbers needed to replace an aging workforce. While historically, Ireland was an exporter of nursing talent to countries like the UK and the USA, since the early 90s, the country has been facing a severe shortage of trained nurses.
Like many other European countries, Ireland has an aging population. To meet its increasing demand for healthcare professionals, Ireland has started recruiting them from overseas. Today, it's one of the top destinations for nurses and other healthcare workers emigrating from India. 
In this guide, you can find:
All that you need to know about the opportunities available to Indian nurses and healthcare workers in Ireland.
Challenges faced by India1n healthcare professionals living and working in Ireland
Pros of Living and Working in Ireland
The Overview of Working as an Overseas Health Worker in Ireland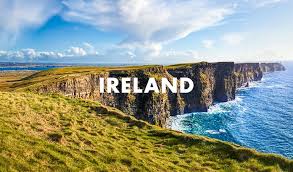 If you're an overseas worker looking for healthcare jobs in Ireland, here are the essentials you should know:
The HSE (Health Service Executive) is the statutory body that provides all of Ireland's public health services. The ONMSD (Office of the Nursing and Midwifery Services Director) is a department of the HSE that oversee nurses and midwives working at Ireland's public hospitals.
If you are a nurse or health worker who has trained outside the European Union, you have to register with the NMBI (Nursing and Midwifery Board of Ireland) to work as a nurse or midwife in the country.
Registration with the NMBI is mandatory to practice as a nurse in Ireland. Every year, you have to pay a retention fee (Annual Retention Fee), which costs €100. You have to pay this fee every year to remain in the register. If you fail to pay the payment, you lose your position in the registry, which means you won't be able to work in Ireland.
Applicants can choose from four different nursing branches. It includes general adult nursing, children's nursing, psychiatric nursing, and intellectual nursing.
As per the Irish Times, the starting salary of a graduate nurse in Ireland ranges around €28,768 per year (averaging approximately €2,397 per month). The actual pay you receive depends on several factors like your specialty, role, experience, location, etc.
Full-time nurses in Ireland are eligible for 20-days of paid annual leave, besides the public holidays.
Challenges faced by Indian Healthcare Workers looking to Move to Ireland & Ways to Overcome It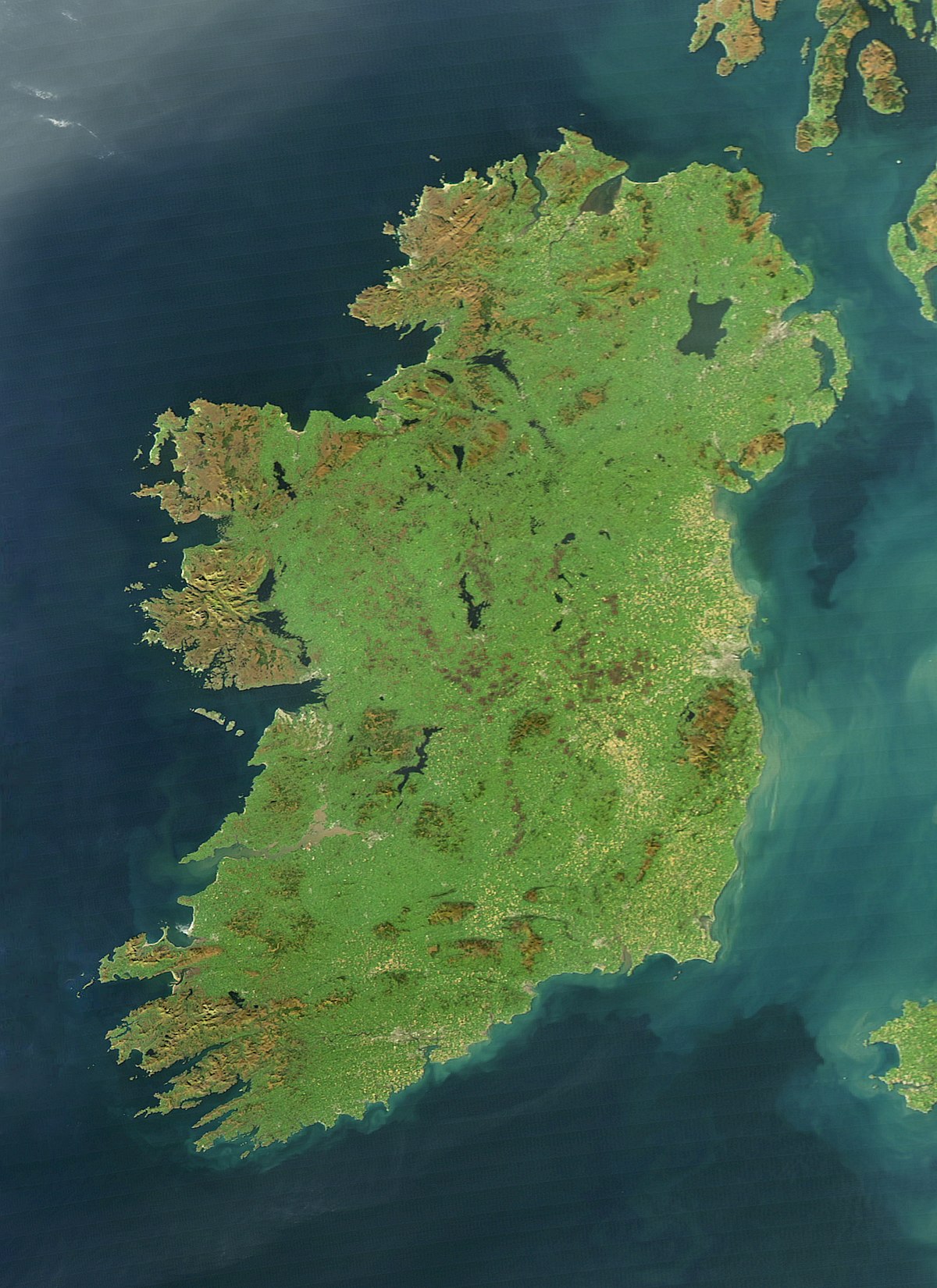 1. Lengthy Application Process
It's one of the biggest hurdles faced by Indian nurses, midwives, and healthcare workers looking to move to Ireland. The application process has several key steps:
Completing the Overseas Registration Application Request Form.
Once the NMBI has processed your application request form, they will send you an Overseas Registration Application Pack.
This pack has two sections – the first to be completed by the applicant and the second by relevant authorities using the documents you send them.
Once the NMBI receives all the documentation, they will assess your application and provide an outcome within 90 days.
The entire process can take a few weeks or even months. However, you can ensure that you complete the process on time by starting your application early. Make sure to get the help of qualified consultants like Dynamic Health Staff to complete the process on-time and without any hassles.
2. Expensive Accommodation
While there's plenty to enjoy about living in Ireland, one downside is that accommodation falls on the expensive side. Rents in the major cities of Ireland, like Dublin, Cork, and Galway, are higher than other European capitals.
A way to overcome this challenge is by opting for shared accommodation or rental places away from the city centre, where rents are comparatively lower. While the cost of housing may be higher, note that most homes come fully furnished with tables, couches, dressers, and mattresses.
3. Acclimatizing to the Weather
Located in the middle of the Atlantic, Ireland is prone to frequent variations in the weather. It can be rainy, sunny, and moody in a single day. Though it very rarely snows in Ireland, the temperature can get quite chilly in the evenings and during winter.
If you're used to the sunny tropical weather in India, then you may find it a bit difficult to adapt to the moody weather of Ireland. Make sure to have cold-weather jackets and umbrellas on hand, irrespective of the time of the year, you land in Ireland.
4. Higher Cost of Living
The cost of living in Ireland is undoubtedly higher than in India. The currency is EUR, and you're required to pay taxes.
If you're worried about the cost of living, the good news is that it reduces significantly when you travel further from Dublin. The expenses are not so high in the rural countryside and smaller towns.
5. Waiting List for Medical Treatment
In India, you can get an appointment with a doctor immediately. But, in Ireland, if you require a non-life-threatening medical procedure, then you'll have to wait for days or weeks before you can be scheduled for the treatment. It's one of the primary causes of frustration and debate among the Irish, currently.
Now, let's take a look at some of the Pros of Living and Working in Ireland
Economy – Ireland is a fast-growing economy, and the WEF (World Economic Forum) ranks it 8th among the 103 countries surveyed. The boom in the economy has increased the GDP of the Irish, and you can expect an above-average pay package compared to other major countries. 
Natural Scenic Beauty – Ireland is blessed abundantly with natural beauty. Scenic cliffs, breath-taking coasts, lush forests, majestic medieval forts, and rolling hills – there's plenty to explore when you're living here.
Highly Safe – Ireland is highly safe with low crime rates. 76% of the residents state that they feel incredibly safe, walking alone on the streets at night. 
Excellent healthcare – Public healthcare in Ireland is one of the best in the world. As a resident, you can avail of the best treatments at subsidized fees. 
Free Public Education – Just like healthcare, Ireland has one of the top education systems in the world. If you're moving with your family or start a family after moving there, you can enjoy the benefits of the public education system as a resident. 
The World's Best Pubs – As the home of the Guinness, Ireland has more pubs than any other European capital. Whether you're looking for a hole in the wall kind-of-place or crowded pubs with barely standing room, Ireland has it all.
Excellent Public Transportation – Public transportation in Ireland is plenty and is readily available. Both locals and residents rely heavily on local trains and buses.
Enjoy the European Style of Work and Living at Ireland
Thanks to its excellent location, Ireland is well-connected to the rest of the European mainland. Several European capitals like London, Barcelona, and Rome are just a few hours away, and you can reach the UK in less than an hour. If you're someone who loves traveling and exploring new cultures, then having your home base in Ireland is an excellent choice.
Plenty of nursing jobs and healthcare jobs, a growing economy, high living standards, and a better quality of life make Ireland an attractive choice for nurses looking to move overseas. With that said, you may feel overwhelmed by the lengthy process. Worry not, Dynamic Health Staff can walk you through the entire process.
As the most trusted healthcare staffing agency in India, our career consultants offer you expert guidance. Our team helps you:
Understand the eligibility requirements
Submit your overseas registration application request form
Prepare for the IELTS
Land jobs at top hospitals in Ireland with a handsome pay package
Help you move overseas and get accustomed
Get in touch with our team to find more details about the latest nursing vacancies and other healthcare jobs in Ireland.
Suggested Further Reading: