Living and Working in Australia for Healthcare Professionals – Challenges and Opportunities
At 81 years, Australia has one of the highest average life expectancy rates in the world. As a result, the ageing population is consistently increasing in the country, and the demand for quality medical services is at an all-time high. Unfortunately, Australia does not have enough medical professionals to take care of its rising number of senior citizens.
As per a report by SBS News, the huge shortage of doctors (and medical professionals) in Australia has resulted in a crisis-like situation in rural areas of the country. Due to this, the Australian government has started encouraging people all over the world to take up healthcare jobs in Australia. This makes Australia an excellent option for Indian healthcare professionals looking for an opportunity abroad.
Australia is also well-known for its multicultural society, natural beauty, low population density, and temperate climate. So, apart from the vacancies, Indian healthcare professionals have multiple reasons to shift to Australia and enjoy a rewarding career with an excellent standard of living. But dreaming about a rewarding career in the country and actually moving there are two very separate things.
There are several challenges that you'd be required to go through to begin your dream job in Australia. Some of the most common problems are as follows-
1. Educational and Professional Qualification
As per the regulations of AHPRA (Australian Health Practitioner Regulation Agency), you should first have the required educational qualification to be eligible for nursing jobs in Australia. For Indian nurses, they should at least have a graduate degree in nursing. Moreover, you also need to have at least 36 months of nursing experience.
You should also have cleared OET or other equivalent English language test to be eligible for registration. Once AHPRA approves your application, it will be forwarded to NMBA (Nursing and Midwifery Board of Australia) for registration. Even your criminal history will be checked before you are allowed to register as a nurse in Australia.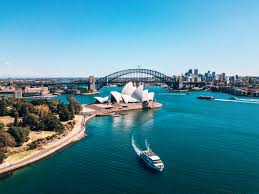 2. Bridging Course- EPIQ or IRON
Due to the differences in the Australian and Indian curriculum for nurses, the majority of the Indian nurses are not able to meet the qualification requirements of NMBA. So, once AHPRA qualifies you for registration, they would suggest you to either do EPIQ (Entry Program for Internationally Qualified Nurses) or IRON (International Registration for Overseas Nurses) course.
NMBA has a list of approved colleges in Australia for the same. This is generally a 3-4 months course, and the fee for the same can range from AUD10,000 (Rs. 480,000) to AUD20,000 (960,000) based on the college/university you select. You can apply for Australian subclass 600 or subclass 500 visa for attending the bridging program in Australia. It is only after you complete one of these two courses that you would be AHPRA registered.
3. Expensive Accommodation
One of the biggest challenges, if you are searching for healthcare jobs in Australia, would be to find accommodation here. While there is no lack of accommodations on rent, the real estate is pretty expensive in most cities such as Melbourne and Sydney. As per ABC News, the average rent of a standard unfurnished apartment in a city like Sydney is AUD540 (Rs. 26,000) per week.
If possible, look for nursing jobs in Australian cities like Adelaide, Hobart, and Newcastle as they are more affordable. With regards to public transportation, all the popular cities have excellent public transport infrastructure. There is an extensive bus network, train lines, and taxis are easily available throughout Australia too.
 4. Career Stagnation
The healthcare field in Australia is designed as such that you are required to regularly update yourself with the latest technologies and practices to keep growing in nursing jobs. This is especially true if you are aiming to get promoted to a Certified Nurse Anaesthetist, Mental Health Nurse Practitioner, Orthopaedic Nurse, or Neonatal Nurse who are known to earn considerably higher than standard enrolled or registered nurses.
There are several short certification courses which nurses are required to take along with their full-time jobs to get promoted. Your career can feel stagnated if you do not keep on upgrading yourself.
5. Cultural Differences
Nurses from all over the world search for nursing jobs in Australia. So, it is very much possible that your workplace would be full of people from all the different parts of the world. Their cultural values, attitudes, practices, and beliefs can be significantly different as compared to you. A lot of people new to Australia struggle with these differences, at least in the first few months of their stay.
Rather than giving up your belief and culture or forcing someone else to do the same, you should try to have a more positive outlook so that your workplace has a multicultural community of people working and growing together.
Building a Rewarding Medical Career in Australia
Overall, Australia is one of the best places if you are looking for nursing jobs abroad. It has a highly efficient public and private healthcare system and is well-known for the work-life balance it offers. Moreover, the increasing medical staff vacancies in the country mean that this is an excellent time to land your dream medical job in a foreign country.
While the qualification and eligibility criteria are a little complex, nothing can really stop you if you have already made your mind. Avoid falling for staffing agencies that promise unrealistic salaries and ask for a high service fee in return. Gather as much knowledge as possible about the whole process and only trust reputed staffing agencies to get your career on the right track and achieve your professional goals. 
Making Your Dream of Going to Australia a Reality with a reputed Staffing Agency
Getting healthcare and nursing jobs abroad, especially in a country like Australia might look like a complex process with all the AHPRA registration, bridging course, and visa application procedures. But if you believe that you have what it takes to build a rewarding medical career in Australia, you'd be in safer hands with a reputed staffing agency.
At Dynamic Health Staff, we provide;
Complete assistance throughout the job application process
Career consultants to help you understand the eligibility criteria and other requirements
Landing jobs at reputed hospitals and healthcare facilities in Australia
Start your overseas career faster
Expert help and preparation course for OET
Contact our expert career consultants to find out about the latest and the best opportunities in Australia. 
Further Reads/Research
Australia Health Practitioner Regulation Agency- https://www.ahpra.gov.au/
Nursing and Midwifery Board of Australia – https://www.nursingmidwiferyboard.gov.au/
Finding Accommodation in Australia  – https://dingoos.com/en/servicios/alojamiento-en-australia/
Things to Do in Australia – https://www.australia.com/en-in