Backed by one of the largest natural gas and oil reserves, the sovereign Arab emirate of Qatar has one of the wealthiest economies in the world. It is also known to have one of the highest per capita incomes in the world, with the United Nations classifying the emirate as a country with very high human development.
Apart from oil and gas, Qatar also has a highly established healthcare industry. This makes it a highly preferred destination for healthcare professionals from countries such as India. However, there are a few things you need to know before you move to this country.
In this guide, you will know;
The Healthcare Industry in Qatar
Average Work Hours and Salary for Healthcare Professionals in Qatar
Career Opportunities for Healthcare Professionals in the country
Lifestyle in Qatar
Weather in Qatar
Challenges For Overseas Healthcare Professionals Living and Working in Qatar
How is the Healthcare Industry in Qatar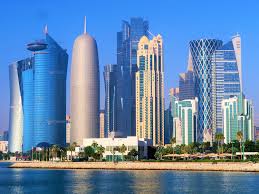 A report released by Alpen Capital suggests that Qatar has the highest per capita healthcare spending in the entire GCC (Gulf Cooperation Council) at $2,043. Moreover, as per a report on Doha News, Qatar's healthcare spending is expected to double by 2020. Also, at 78.1 years, Qatar has one of the highest life expectancies in the world.
All of these statistics suggest that the healthcare sector in this Arab Emirates is expected to grow significantly in the coming years. This makes it an excellent time to look for healthcare jobs in Qatar. But what about the living and working conditions here? What are the lifestyle and challenges? What is the average salary of healthcare professionals in Qatar? Are there adequate growth opportunities? Let us have a look-
What are the Average Work Hours and Salary for Healthcare Professionals in Qatar?
Just like most other Middle-Easters countries, weekends are on Fridays and Saturdays. So, as a doctor, nurse, or medical technician here, you will be generally required to work from Sunday to Thursday for 8-10 hours per day. Many of the healthcare facilities have rotational shifts where all the staff members get 1 or 2 days off per week.
Talking about the salary-
Nurses- The average salary in nursing jobs in Qatar generally ranges between QAR 4,000 (Rs. 78,000) to QAR 10,000 (Rs. 198,000). Registered Nurses (RNs) with considerable experience of working in Qatar generally have higher salaries.
Doctors- For doctors, the average monthly compensation abundantly depends on their specialization and experience. While a General Physician can earn QAR 10,000 (Rs. 198,000) to QAR 18,000 (Rs. 350,000), specialists like Paediatricians, Neurologists, Cardiologists, and Obstetricians can earn from QAR 12,000 (Rs. 235,000) to QAR 25,000 (Rs. 485,000) per month.
Technicians- For medical technicians, the monthly salary can range between QAR 3,000 (Rs. 58,000) to QAR 10,000 (Rs. 198,000) based on their speciality. 
The salary generally includes the basic salary, accommodation allowance, transport allowance, and other allowance. The salary is tax-free, and some of the employers do offer extra benefits like annual air tickets, vacation days, and more. Also, most hospitals do offer shared accommodation to their staff close to the facility.
Career Growth for Healthcare Professionals in Qatar
There are plenty of growth opportunities in Qatar's healthcare industry. You can gain the required experience and appear for exams to boost your career. For instance, nurses can begin their career as a Registered General Nurse (RGN) in Qatar. In case if you do have a certain nursing speciality, you can also be a Registered Midwife (RM) or Clinical Nurse Specialist (CNS).
If you do have advanced academic background and experience, you can also register as a Nurse Practitioner (NP). Even if you are looking for jobs for nurses in Qatar and only have staff nurse experience, you do get plenty of opportunities to grow and land high-paying nursing jobs in the future. Some colleges offer many different types of Diploma and Graduation courses for nurses. 
What is the Lifestyle in Qatar?
While Qatar is one of the richest per capita countries in the world, it is also one of the smallest. The total area of Qatar is just 11,571 square kilometers. But the lifestyle here is unlike what you'd experience in Saudi Arabia. While it shares cultural beliefs with other Islamic countries, it is more liberal. For instance, liquor sale is not illegal in Qatar.
There is a permit system that allows ex-pats to purchase liquor, but it can only be used at home. Some of the high-end hotels and clubs also serve alcohol. Most of these are located at Doha, which is the capital and also the most populated city in Qatar. Moreover, Qatar is also known to have a lively nightlife.
There are also beaches, malls, gardens, resorts, and shopping centers that are densely crowded with locals and ex-pats during the weekends.
How is the Weather of Qatar?
Like most other Middle-Eastern countries, Doha has a desert-type climate. The summers are generally sweltering, with temperatures reaching up to 45°C during the summer months of May to October.
Winters are mild, and the average temperature ranges between 15°C to 25°C. Rainfall is scarce and less than 100mm per year.
Challenges of Working as a Healthcare Professional in Qatar
While healthcare and jobs for nurses in Qatar come with a decent salary and employee benefits, you should also know about the everyday challenges of working here. Some of the biggest ones are as follows-
Opportunities Only for Deserving Healthcare Professionals
Qatar is a small country. This means that while there are excellent opportunities available, they are short in supply. Needless to say, you are competing for a healthcare job here against professionals from all over the world.
So, you required to be one of the best in your field to get a job at one of the top healthcare facilities in Qatar.
New Law to Protect the Arabic Language
While English is very commonly spoken in Qatar, a new law has been recently introduced to protect the Arabic language. As per the law, government agencies, public bodies, and ministries are required to use only the Arabic language compulsorily. As communication plays a vital role in the healthcare industry, the law can make things difficult for ex-pat medical professionals.
Fortunately, Arabic is not a very difficult language to learn. You can do a short Arabic language course once you are in Qatar to better meet the job requirements. 
Other Common Challenges
Here are some other challenges ex-pats generally face in Qatar-
Qatar is Expensive
While necessities like electricity and water are highly affordable, Qatar is mostly an expensive country. So, while searching for healthcare and nursing jobs in Qatar, do make sure that you select an employer that pays a decent salary and offers accommodation allowance.
Summers are Very Hot
The entire Middle East is well-known for its high summer temperatures, and Qatar is no different. While every possible place is air-conditioned, it can feel very uncomfortable, especially between June and August.
Reckless Driving
A lot of people visiting Qatar for the first time are generally of the opinion that a lot of people drive very recklessly here. Car accidents used to be very common in the past, but the government has now taken strict measures to reduce them.
Expensive Driving License
Also, while fuel is cheap and even used cars are affordable, getting a driving license in Qatar is costly if you don't already have a driving license in your country. This is because you are required to take a driving course, which can cost up to QAR 3,000 (Rs. 60,000).
Moving to Qatar as an Indian Healthcare Professional
From excellent salaries, employee benefits, to a high quality of living, several reasons make Qatar a superb choice for anyone looking for healthcare jobs in a foreign country.
The Arab emirate also offers ample opportunities to grow and build a rewarding career that you have always dreamed for yourself. Trust a reliable manning agency for healthcare jobs in Qatar, and you will realize your dream job was closer than expected.
How Can Dynamic Health Staff Help?
With more than 40 years of experience, we thoroughly understand the intricacies of the entire manning procedure. Over the years, we have helped thousands of healthcare professionals move to several foreign countries and build rewarding careers.
Apart from staffing services, we also offer several other facilities like counseling and OET training to help you understand the eligibility criteria and registration requirements of different jobs and increase your chances of landing jobs at reputed hospitals and healthcare facilities all over the world.
Further Reading / Researching