If you are a healthcare professional, like a nurse, dentist, pharmacist, or physiotherapist, and looking for an opportunity in countries like the UK, New Zealand, Singapore, UAE, or Australia, you will first have to clear OET (Occupational English Test). It is a proficiency test which evaluates your English language skills in Reading, Writing, Listening and Speaking.
Since the NMC (Nursing and Midwifery Council) approved OET, the number of healthcare professionals, especially nurses, appearing for the same has increased significantly. But while more and more candidates are taking up the OET test, it is not easy. A large number of candidates are not able to get Grade B in all the sub-tests, which is something that most organizations ask for.
If you are planning to appear for OET and clear the test, knowing the common reasons why most people fail will surely help you improve your preparation. Here are some of the most common reasons why candidates are unable to clear OET-
1. Not preparing Enough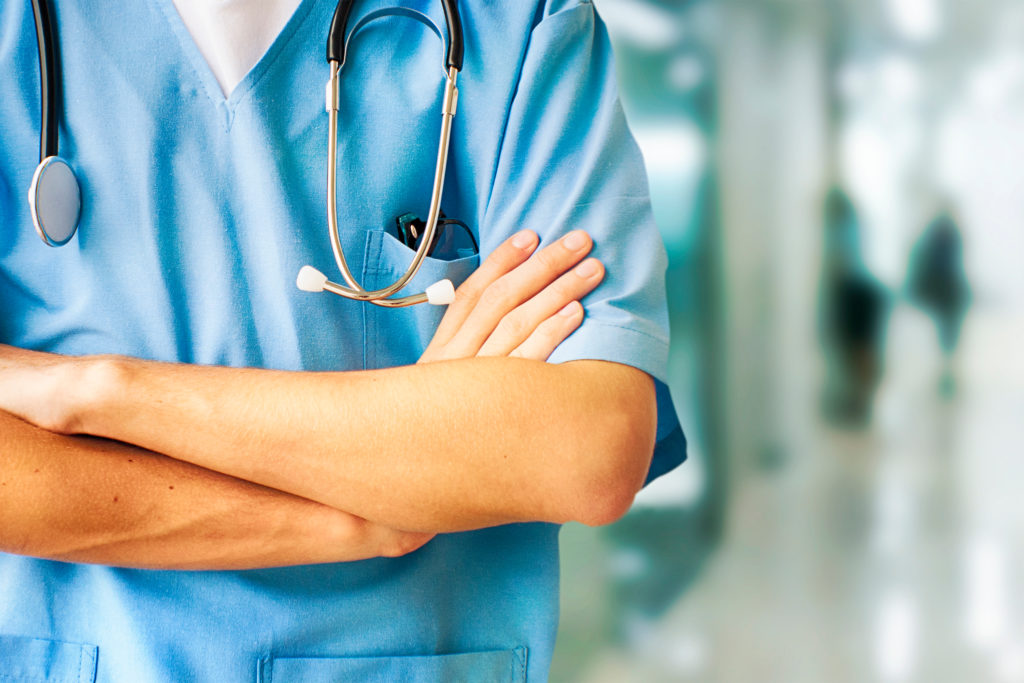 1. Not Preparing Enough
Most people consider OET to be a Basic English language test. But in reality, it is a highly comprehensive exam aimed specifically at healthcare professionals that will require considerable preparation for all the four sub-tests. Majority of the candidates book the exam without really preparing for it. This is very commonly seen among people who believe that they are good in English and are appearing for OET for the first time.
There is a valid reason why a lot of candidates prefer to opt for OET training to prepare for the exam. You need the guidance of experienced professionals, a solid study schedule, quality learning material, and at least a few months of preparation to crack OET.
2. Consuming a Lot of Information
We now live in a digital age where we use the internet to decide our next meal. While there is nothing wrong with that, this often leads to unhealthy learning practices. Many candidates preparing for OET watch YouTube videos and read articles and blogs. However, all the information is only good as long as you actually learn something from it and take real action.
Just consuming information and not doing anything about it would not really help you in any way. Moreover, this overload of information often leaves your brain paralyzed, and you fail to understand what your next course of action should be. This is the reason why it is so essential to get in touch with an expert who can rightly guide you through the preparation phase while evaluating you constantly.
3. Problem with the Pronunciation
One of the biggest challenges with non-native English speakers is with regards to their accent in their Reading and Speaking sub-tests. Due to this, a lot of healthcare professionals start learning the UK or the US accent. However, this is generally not required as long as you speak with clarity irrespective of what accent you naturally have.
Moreover, pronunciation is just one of the many factors based on which you are being evaluated. The other factors play an equally important role such as your grammar, relationship-building skills with the patient, your ability to make the patient feel comfortable, your ability to give information to the patient, etc.
4. Not Learning from Your Mistakes
Many candidates appear for OET over and over again believing that by doing this, they might end up getting lucky at least once. But that is not how it works. You will mostly end up wasting your money and time in the process with no positive outcomes.
It will be almost impossible to ace OET, no matter how many times you appear, until you do not find out your weak areas and work on it. The problem might be related to your grammar, writing, vocabulary, etc. Focus on things you are weak at during the preparation phase to improve your chances of success.
5. Not Preparing Specific to Your Profession
OET, unlike IELTS, is specifically for healthcare professionals. It is aimed at evaluating the communication skills of 12 health care professions such as Nurses, Dentistry, Optometry, Medicine, etc. While the first two parts of the test, Listening and Reading, are similar across all the professions, the Writing and speaking tests may vary according to your specific healthcare profession.
For instance, the role plays in a speaking test for nurses may be different from what a dentist or a doctor might get.
6. Relying on the Wrong Sources
While the internet is flooded with information related to OET, you don't need to believe everything you read or watch. The source of information you select for the preparation also has a lot with whether or not you will be able to crack OET.
So, it is generally better to only trust the information coming from official sources. For instance, to get any details regarding OET, you can visit its official OET website. For test preparation, rely on the course material offered by your training institute or use a reputable online portal for the same.
7. Professional OET Preparation Course from Dynamic Health Staff
Dynamic Health Staff, an ISO certified company, offers professional OET training available in regular and weekend batches. Our experienced trainers, including nursing mentors from the UK, cover all the four sub-tests and have a reputation of offering individual attention to every candidate.
With the latest study materials, weekly tests, online mock tests, group discussions, and interactive sessions, you are in safe hands with Dynamic Health Staff. Till date; we have trained hundreds of OET candidates and have an impressive success rate. Moreover, our training comes with a guaranteed job interview and 100% free recruitment to help you begin your career overseas.
Contact us today to know more about our training and the services we offer!